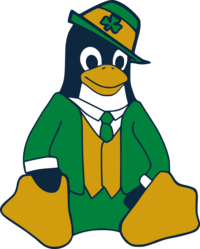 Who are we?
The mission of the Linux Users Group of Notre Dame (NDLUG) is to promote the use and awareness of open source projects, including but not limited to Linux. We aim to provide a welcoming community for any and all open source enthusiasts and help promote the Hacker Ethic, whose tenets are central to the open source environment.
TLDR:
We love computing, technology, freedom, and of course, free stuff. Come join us to see how these things come together to form some really cool stuff in Linux and Open Source.
All majors are welcome and encouraged to attend!